About
MRI of Charleston offers the convenience of on-site imaging at a cost effective price.
Our finance-friendly self pay program guarantees the cost of an imaging procedure so patients "know before they go" when it comes to the cost of their tests.   Our upfront pricing plan makes it easier for patients to shop for healthcare and save money.  MR scans – regardless of the type or contrast – are $400.00 per test!  We are able to offer the lowest cost, highest quality imaging by cutting out "middleman" costs and overhead.
Our MRI scanner is a GE Excite HDi 1.5T with a short bore, which can accommodate patients up to 300 pounds.
Magnetic Resonance Angiogram (MRA):
MRAs are another type of imaging, similar to MRI, that we offer at our facility.  While MRIs are used to view areas of the body's soft tissues such as the head, back, or chest, MRAs specifically examine the body's blood vessel systems.
Our Commitment to Quality:
Our MRI and MRA  programs are accredited by the American College of Radiology (ACR).  The MRI ACR Accreditation means that our program has met strict standards for staff qualifications, quality control, MR safety policies and image quality.
What does ACR Accreditation mean?  Learn more!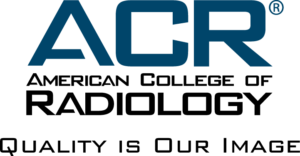 Our Team: 
MRI of Charleston is proud to partner with Charleston's best board certified radiologists for all MRI reads.
Our MRI Technologist, Bryan Lyons, has ten years of imaging experience.   Bryan graduated from Virginia Commonwealth University in 2007 with a Bachelors of Science from the Radiation Science Program specializing in MRI.  Bryan previously worked with Trident Medical Center and Palmetto Primary Care Physicians where he gained clinical significant knowledge and experience working with patients, providers and staff.  Bryan is ARRT certified in Radiography and MRI.